Archives by date
You are browsing the site archives by date.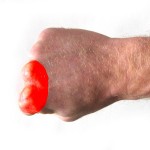 By Thomas Rye on January 22, 2010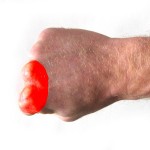 There's 1001 ways to hit a man, but the ones that are extremely efficient comprise a much shorter list
Click to continue reading "Martial Arts: Part 1 Knowing your built-in weapons"
Posted in Exploration & Explanation, Martial Arts | Tagged Bourne, Martial Arts, punch, spy | 5 Responses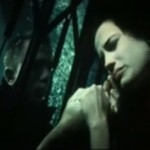 By Nathan on January 21, 2010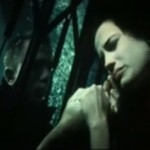 [caption id="" align="alignleft" width="216" caption="Aston Martin DB9 ~ $170,000"][/caption]

1. CARS
Drive a car that is laughably and obviously way above your government pay grade. (If indeed you are officially employed by a government.)

[caption id="" align="alignleft" width="216" caption="Q & some Bond Gadgets"][/caption]

2. GADGETS
If you happen to be a spy from the 60s or 70s, you absolutely must have an array of gadgets given to you ahead of time that end up being the following:
a) the only gadgets you need other than the tools lying around you at the time,
b) the exact gadgets you'll need for incredibly specific tasks or points of danger requiring more than just the wits and dashing good looks you carry with you the rest of the time,
c)each gadget must either fit inside some unassuming object (e.g. a camera case, a briefcase panel, the heel of your Italian leather shoes), be easily deconstructed and hidden, or simply appear to be a normal item of clothing

(Note: you must carry with you a watch-based laser/grappling hook/mini-missile launcher or belt-based grappling hook/super-magnet)

[caption id="" align="alignleft" width="216" caption="Jason Bourne Bank Box"][/caption]

3. IN CASE OF EMERGENCY
Always have what we like to call the "MultiDuff" — a duffel bag filled with multiple passports, multiple forms of currency, multiple concealed weapons and multiple medical kits.

[caption id="" align="alignleft" width="216" caption="Bourne: Newspaper as weapon"][/caption]

4. WEAPONS
Possess the ability to assess which items in any given setting are viable weapons. Rooms of importance: kitchen, bathroom and office.
(Minimum requirement: we request that you carry a very small, concealed gun)

[caption id="attachment_157" align="alignleft" width="216" caption="Vesper's Death"][/caption]

5. WOMEN
Stop thinking of women as meaningful pursuits and starting thinking about them as objects to be used and thrown away.

[caption id="" align="alignleft" width="216" caption="... and taking names"][/caption]

6. FIGHTING
You must possess instinctive fighting skills that stretch across all easily conversationally recalled forms of martial arts. This recall must be instinctive, in case of unintentional amnesia.

[caption id="attachment_160" align="alignleft" width="216" caption="Bourne speaks the language"][/caption]

7. THE LANGUAGE BARRIER
You must be multilingual.
(Note: See criteria for Fighting Skills)
(Second Note: This is not required.)

[caption id="attachment_158" align="alignleft" width="216" caption="Getting information, that's all"][/caption]

8. WOMEN, AGAIN
Shortly after arriving at your first destination, it is important to become randomly acquainted with your muse for this mission. She must be worth destroying your career for while also being easy to forget should the need arise.
Additionally, you must get close enough to her for your judgment to be clouded to the point of the mission nearly failing. Possibly muliple times.
(Note: If you are a government agent and if you're good, this can happen on the plane en route, or even at headquarters with your boss' receptionist.)

[caption id="" align="alignleft" width="216" caption="Vesper Martini"][/caption]

9. ALCOHOL
You must recognize alcohol for what it truly is. – Be able to drink it as often as an athlete drinks water.
•  Possess mundane details about it (e.g. the correct temperature to serve a chilled bottle of Bollinger champagne).

•  Drink it without looking like you care that you're doing so.

•  Know the local cultural specialty drink ahead of time. Order it often while there.

•  Create complicated drink orders, while gambling, that get the rest of the table to order the same thing. (Note: if this pisses off your host, count it as a win.)

[caption id="" align="alignleft" width="216" caption="Perfect Accuracy"][/caption]

10. MARKSMANSHIP
Be deadly accurate with any weapon that isn't a sniper rifle. Despite it's usefulness for accuracy, you need only use its scope to spy on those looking for you from across the street, or miss your target on purpose because she eventually becomes your muse (See: WOMEN, AGAIN).

[caption id="" align="alignleft" width="216" caption="Madmen & henchmen"][/caption]

11. COUP DE GRAS
Appear physically unassuming, sexually dominating, mentally sharp and emotionally vulnerable all while battling to stop one of three things:
1. A madman bent on world domination
2. The government agency trying to kill you
3. Your impending death at the hands of your captors
Posted in Ten Steps | Tagged bond, list, spy, top ten | 4 Responses
By Thomas Rye on January 21, 2010
How could I have forgotten Curveball all this time!?
It hits all the requirements: Simple to learn, hard to master, addicting as all get out!
If it doesn't work you can play it here: Curveball
Posted in Favorites, Games | Tagged addictive, flash, Games, old school | 5 Responses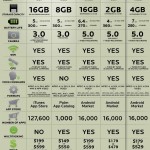 By Thomas Rye on January 20, 2010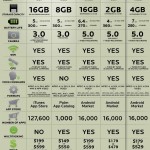 *Edit: New Comparison chart includes Google Nexus One & HTC Hero
I've long been on the hunt for what my next phone will be. I keep up on my social media, so a decent smart phone was really the only category I was eying. But with all the advances in smart phone technology and offerings from all the different carriers, how was I to narrow it down and make the best choice? Well, here's a brief look at some of my findings…
Really, BillShrink.com does a great job putting together the specs. Check it out below.
Personally, I've ruled out the iPhone because I wouldn't be able to get a plan I liked for less than $100/mo – too much.
Palm Pre seemed nice for a while, but got nixed because of their lack of apps (although it is growing, it doesn't have the potential of growth that Android does)
So then the HTC Hero came out – Ooo. Android OS. Full touch screen (which actually worried me because of texting ability).
The inability to have tactile keys for texting worried me enough that I started considering the Samsung Moment (slideout keyboard and full touchscreen). But my colleague at work Mike Merrell told me that the Moment was crap. And I trusted him. He even said to wait for the Google Nexus One.
So I waited til the next day – the unveiling of the Google Nexus One – Ooo Ahh. An iPhone killer if there ever was one. But the Nexus One killers, at least for me, are that it is currently only available on T-Mobile at a ~$80/mo plan. I'm sure it's awesome, but that's maybe more than I want to pay each month.
In the end… I think I'm probably going to be getting an HTC Hero… though, I am still eying that Nexus One. Hmm.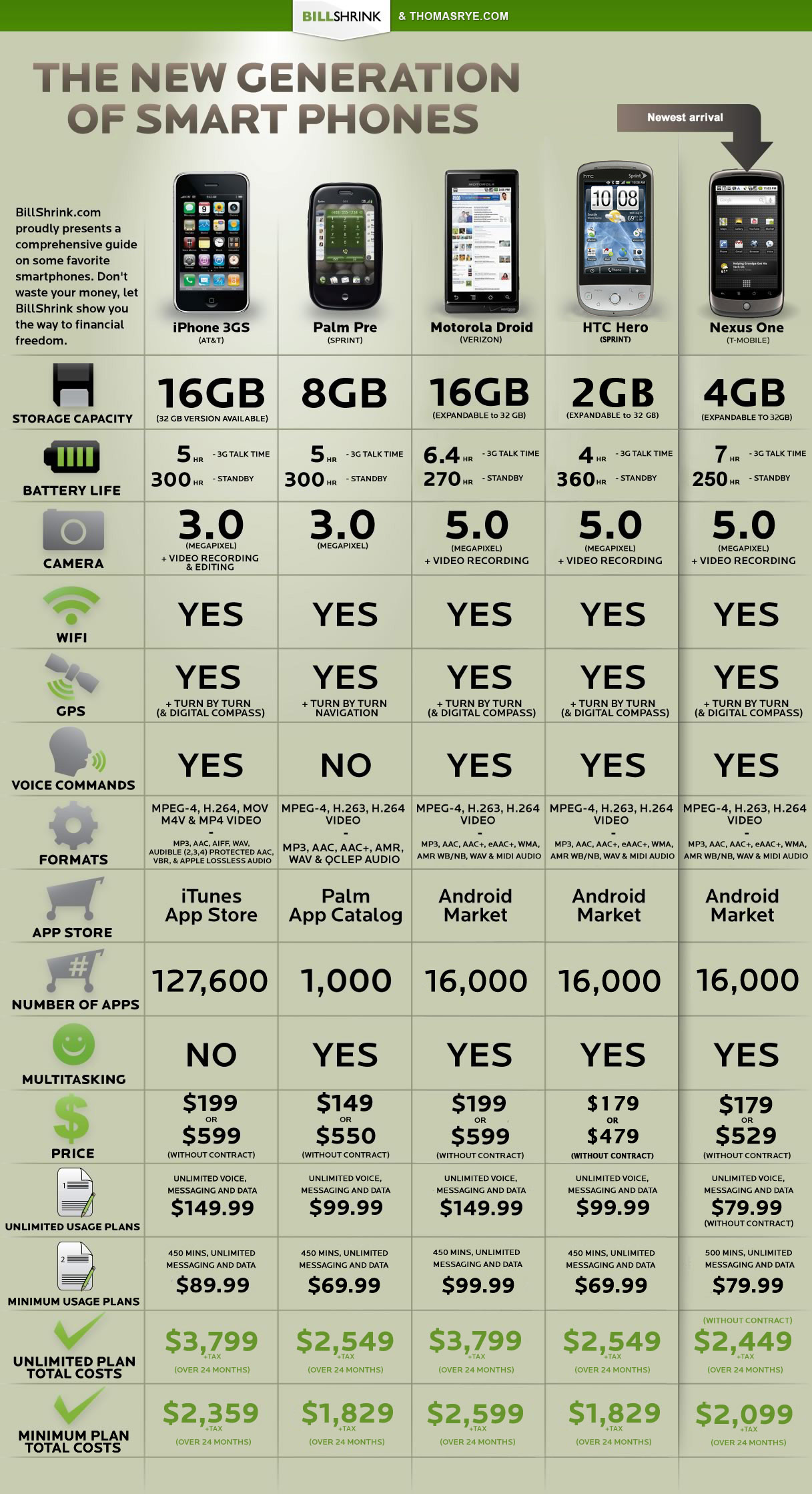 Find the best cell phone plans and more graphics at BillShrink.com
Posted in Gadgets, Technology | Tagged android, cell phone, htc hero, iphone, nexus one, palm pre, smartphone | 3 Responses
By Thomas Rye on January 15, 2010
Here's an updated version of a classic (Tower Defense) we spent hours and hours playing back in the day.
"Easy to play. Hard to master." is what they say.
(I'd suggest muting the sound though – it's annoyingly loud)

Show/Hide Game (Music will start/stop playing.)
If it doesn't work you can play it here: Canyon Defense
Posted in Favorites, Games | 1 Response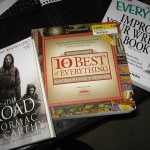 By Thomas Rye on January 9, 2010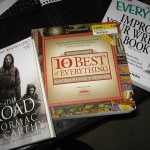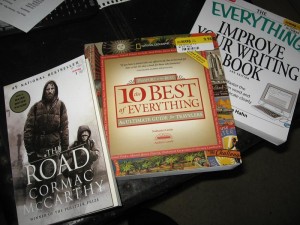 Half Priced Books was a great help today in my first purchases toward my New Year's Resolution.
The 10 Best of Everything: An Ultimate Guide for Travelers
Everything Improve Your Writing Book
(Funny that this post is so short on words)
Posted in Blogging, Writing | Tagged books, goals | 1 Response
By Thomas Rye on January 8, 2010
This should (and will) be categorized as "Favorite Waste of Time: Simple Addictive Games".
Here by popular demand is the first of an on-going series – "Games to pass/waste the time". I have played this one a few times and it's so simple, yet, shooting down dragons just doesn't get old. If you can beat level 15 – You're better than me.
Edit: As it turns out you can't play past Level 3 unless you actually play it at Addicting Games. So try playing it at Addicting Games – Dragon Slayers 2
(Sadly I am having trouble getting it to run on my laptop)
Posted in Favorites, Games | 3 Responses
By Thomas Rye on January 4, 2010
Quick List
1. Bourne Supremacy
2. Bourne Ultimatum
3. Body of Lies
4. Spy Game
5. Casino Royale
6. Bourne Identity
7. Mission: Impossible
8. The Saint
9. The Recruit
10. True Lies
I'd say I'm a spy movie junkie. I love the espionage, the con-ing, the martial arts expertise. It's awesome! If it didn't take years of training with no room for family or a real social life, I would probably have gone that route long ago. But alas, I didn't, so I watch the movies to quell my desires to slip past teenaged security at Target and make my way into the "Employee Only" break room and slip someone's lunch into my coat pocket.
These are my top choices.
Movie
The Awesome Spy (Actor)
Comments
1. Bourne Supremacy

Jason Bourne
(Matt Damon)
Kirill
(Karl Urban)
It's all there on this one
2. Bourne Ultimatum

Jason Bourne
(Matt Damon)
Desh
(Joey Ansah)
Parkour on the roof and using a book with deadly force
3. Body of Lies

Roger Ferris
(Leonardo DiCaprio)
Suspense at every turn. Plenty of espionage and tight situations in which DiCaprio has to rely on his stellar spy skills.
4. Spy Game

Tom Bishop
(Brad Pitt)
Old spy takes promising new spy under his wing. Espionage on the field and in the office.
5. Casino Royale

James Bond
(Daniel Craig)
Gadgets, Parkour, Crack shooting, amazing cars, out witting the bad guy… and of course a ripped up spy dressed to the nines.
6. Bourne Identity

Jason Bourne
(Matt Damon)
The Professor
(Clive Owen)
Dozens of passports, Spy vs Spies, nonstop suspense
7. Mission: Impossible

Ethan Hunt
(Tom Cruise)
Micro-gadgets, mystery, real looking faces for disguises
8. The Saint

Simon Templar
(Val Kilmer)
Multiple disguises and accents. Contraptions and specialized gear.
9. The Recruit

James Clayton
(Colin Farrell)
Spy training course
10. True Lies

Harry Tasker
(Arnold Schwarzeneggar)
Comedic elements and completely far-fetched, but tux under a wetsuit, Harrier jet, using spy resources to humiliate a used car salesman – fantastic!
To peruse a list of modern spy movies, check out this list:
Spy Movies at the Box Office – Box Office Mojo
Update: I'm thinking Munich should be on this list. A bit more of a realistic look at spy activity.
Posted in Favorites, Movies | Tagged Favorites, Movies, spy | 7 Responses