Browse:
Home
/
Thomas Rye
Thomas Rye
Thomas Rye is a web designer at Symplicity Corporation. He runs triathlons in the summers and trains in Kenpo Karate year 'round. He's an overall fitness enthusiast and has a deep love for all things health - Mind, Body, Spirit.
By Thomas Rye on April 9, 2013
We're definitely getting Google Fiber Internet – no doubt about it. Almost anything with a whisper about being better than Time Warner Cable would get us to switch away from them. The big question right now is whether or not to take advantage of the full package: Cable TV & internet – comes with DVR and a Google Tablet. Pretty sweet, but is it worth $50/mo extra for people that only watch a moderate amount of TV.
Most of what we enjoy watching is available online via streaming services like Netflix and Hulu. If you include what you can get on Amazon Prime, there not a lot you can't find. So I decided that I would take the channel offerings of Google Fiber and rate each channel.
+3 : Really excited about. Would watch a lot on this channel.
+1 : Not bad, probably a few decent shows.
+0 : Filler channel. Would only watch if totally bored.
-1 : Trash. Just another channel to flip past every time.
3net
A&E
ABC Family
ABC News Now
Animal Planet
Baby TV
BBC America
BBC World News
BET
BET Gospel
Biography Channel
Bloomberg
BlueHighways TV
Boomerang
Bravo
Big Ten Network
Cartoon Network
C-SPAN
C-SPAN 2
C-SPAN 3
CBS Sports Network
Centric
Chiller
cloo
CMT
CMT Pure Country
CNBC
CNBC World
CNN
CNN en Español
CNN International
Comedy Central
Cooking Channel
Crime & Investigation Network
Current TV
Destination America
Discovery
Discovery en Español
Discovery Familia
Discovery Fit & Health
Disney Channel
Disney Junior
Disney XD
DIY
E! Entertainment
ESPN
ESPNews
ESPN2
ESPNU
ESPN Buzzer Beater
ESPN Classic
ESPN Deportes
ESPN Goal Line
Food Network
Fox Business Network
Fox College Sports Atlantic
Fox College Sports Central
Fox College Sports Pacific
Fox Deportes
Fox Movie Channel
Fox News Channel
Fox Soccer
Fox Soccer Plus
FS Kansas City
Fuel TV
FX
G4
GAC (Great American Country)
Galavision
Game Show Network
Golf Channel
H2
Hallmark Channel
Hallmark Movie Channel
Halogen
HGTV
History
History en Español
HLN
HSN
HSN2
INSP
Investigation Discovery
La Familia Cosmovision
Lifetime
Lifetime Movie Network
Lifetime Real Women
LOGO
Longhorn
MGM
Military Channel
Military History
MLB Network
MSNBC
MTV
MTV Hits
MTV Jams
MTV tr3s
MTV2
MTVU
mun2
NASA
Nat Geo Mundo
Nat Geo WILD
National Geographic Channel
NBC Sports Network
NFL Network
Nick 2
Nick Jr.
Nickelodeon
Nicktoons
Outdoor Channel
Ovation
OWN
Oxygen
Palladia
PBS Kids Sprout
QVC
REELZChannel
Science Channel
Smithsonian
SOAPnet
Speed
Spike TV
Sportsman Channel
Syfy
TBN
TBN Enlace
TBS
TCM: Turner Classic Movies
Teen Nick
Telefutura
Telemundo
Tennis Channel
The Hub
TLC
TNT
Travel Channel
truTV
TV Land
TVG
Universal
Univision Deportes
USA Network
Utilisima
Velocity
VH1
VH1 Classic
WealthTV
The Weather Channel
WGN America
Youtoo TV
Posted in Technology | Tagged fiber, google, tv | Leave a response

By Thomas Rye on November 21, 2012

Abs are foundational to your strength. They play a big role in your posture and are part of the anchor for a lot of your movements.
This is a short and nasty ab workout that can work for all levels of fitness. The key is to still with it and push yourself because… it's only 5 minutes long – Keep telling yourself that along the way!
Having an analog clock in sight makes this easy, but a stopwatch or stopwatch app on your phone can work equally well.
30 seconds per exercise, moving immediately into the next exercise each time. Then 1 minute for each plank at the end.
Crunches (0:30)

Upper abs
Really flex those top 2 abs as you try to pull your shoulders to your hips, like you're trying to break them. Don't pull on your neck.

Leg Up Situps (0:30)

Mid & upper abs
Feet in the air (90 degrees), try to keep them straight. Use your hands to help you walk up your legs and try to touch the soles of your feet. This starts by hitting your upper abs, then really pushes the mid-abs as you try to reach for those feet

Bicycles (0:30)

Upper, Mid & Obliques
With your shoulders and feet lifted 6 inches off the ground, legs straight, hands behind your head – bring one knee up and the opposite side elbow in to almost touch over your belly button. Continue, alternating sides as you go.

Flutter Kicks (0:30)

Lower Abs
Place your hands flat under your butt, lift your shoulders and feet 6 inches off the ground. Keeping your legs straight, alternate lifting one to a 45 degree angle while the other one stays at 6 inches.

Plank (1:00)

Full Core
Get in pushup position, except on your forearms instead of your hands. Keep your back as straight as possible. Don't let your hips sag or "camel" up.

Side Plank (1:00 each side)

Obliques
From plank position, rotate to one side so that you are balancing on one forearm and the side of one foot. Again, try to make sure you have a straight line from your shoulder to your ankle.

Cat Vomit *Bonus* (1:00)

I know this sounds weird, but this exercise completes a truly full abdominal workout. The rest of the exercises focus primarily on the Rectus Abdominis muscles or "6-pack" muscles. The transverse abdominus is beneath all of that and runs transverse or sideways to the other abdominal muscles. So while your rectus abdominis works by bringing your hips and shoulders forward towards each other, the transverse brings your stomach in. When you suck in your gut – this is the muscle you are using to do that. And when you exercise this muscle,

it will suck in your gut for you!

No kidding.
Get down on all fours. Take a deep breath in and let your back sag and your stomach / diaphragm expand as you do so. Now, quickly blow out all your air as you arch your back and suck in your stomach. Hold your breath and this position for a couple of seconds then start all over.
Posted in Fitness | Tagged 5 minute workout, abs, short workout, workout | Leave a response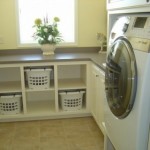 By Thomas Rye on October 11, 2012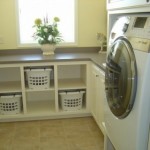 Posted in Home, Home Improvement | Leave a response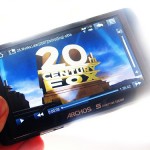 By Thomas Rye on February 17, 2012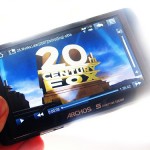 [caption id="attachment_575" align="aligncenter" width="500" caption="Photo Credit: umpcportal"]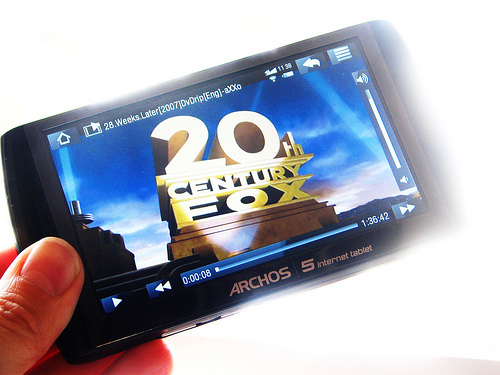 [/caption]
Ten years ago the word 'media' only meant 'news media' to most people. Today many people understand 'media' as 'all the stuff on my computer, phone, tablet and other tech devices.' This is almost entirely thanks to the ongoing tech revolution that has brought the big screen to our little screens. And it's not just movies — all our games, music, photos, tv shows and the internet are now easily accessible on a number of devices. And along with the ever-increasing mediums by which we consume our media, there is also more media to be consumed. HD video cameras are more affordable than ever, considering they're the stock hardware on all the latest mobile phones. Free software for music recording and editing is rivaling it's multi-thousand dollar professional software counterpart. And delivery of media has never needed fewer corporations and managers since YouTube and Vimeo channels with millions of subscribers are often run by one or two people.
So why does this all matter?
The future of media consumption — we'll just say "TV" to keep it simple — is in a very transitional state right now. Ever since Netflix and Hulu have been offering streaming TV shows, many people have "ditched the dish", "cut the cable" or otherwise gotten rid of their subscriptions for tuning in to their favorite shows in exchange for the more convenient (and often cheaper) streaming alternative. Television networks have started to catch on by offering their programming online after it has first aired on television. However, I think that their business model needs to evolve further to keep up with the quickly changing methods of media consumption… I mean, "watching TV."
There are many restrictions to the current model and I know some of these have to do with licensing restrictions and all that, but those TV execs and their lawyers can surely figure something out if it means keeping profits up and consumers happy.
Many shows are not available in all countries. You're missing a global audience. Figure it out.
Shows are only available for a limited time. This might have something to do with saving bandwidth or server space , but also to retain value on the Season Box Sets when they come out on DVD. Guess what? Keep 'em online and you'll be able to get real data on which episodes are the most popular. Learn more about what people like and deliver. People are buying fewer and fewer DVDs anyway. They are more likely to pay to stream it or do streaming rental.
The current approach focuses too much on the tv market. Sure commercials are more lucrative with TV, but many people mute the TV, use that time to take a bathroom break or get a snack. Not to mention that pervasive commercials on TV are a big reason people are loving the switch to streaming media. Get your commercials out of the way first, then enjoy the show. Also, I for one actually enjoy getting targeted ads rather than ones for used cars, tampons and sham-wow.
Who's doing it right?
I realize that ad revenue for the tv market is probably the highest going right now, but that will soon be fading away and those that get a jump on the next way of doing things will be able to adapt and prepare for tomorrow's media demands. Here's a few of the big guys in streaming that are doing it (or some of it) right.
XBox/Zune
Microsoft Zune Video Marketplace (available through XBox360) has a videos available for rental or purchase. It's a great interface with lots of brand new movies, but you're paying a bit more than some of the other guys. Sidenote: Microsoft uses "Microsoft Points" which is a way of obscuring the actual price. Although, it might create distance between perceived price and actual price allowing people to justify purchases more easily ("Oh, it's only 480 points"), I find it to be annoying (even though it has worked on me a few times.)
Netflix
Netflix has the right idea with a monthly charge so you aren't constantly reminded of the money you're spending to watch tv and movies, but I think $1/viewing wouldn't cause people to pause too long if it meant they could watch newer movies. Netflix has been expanding their selection and creating some good partnerships to offer more popular titles in movies and TV shows. One of the biggest things they done right is their accessibility. Computers, smart phones, tablets and now even TVs are coming packaged with Netflix (among other apps) that only need an internet connection — no hooking up your computer to the TV anymore.
RedBox
RedBox might be poised to give Netflix the best run for its money. The RedBox model was brilliant from the start: If you make it easily accessible (inside every McDonald's), affordable (~$1/night) with a decent selection of content (usually fairly new releases) you will make bank. I know there are a lot of details with deals and licensing and all, but I'm surprised RedBox hasn't attacked the streaming market yet. My guess is that Hollywood is so scared of streaming media that they charge exorbitant licensing fees for those that want to stream (Netflix & Hulu.) The other day RedBox announced that they will be entering the streaming media market in partnership with Verizon FiOS. This is still very new and we'll have to wait and see if it pans out to truly rival Netflix.
Honorable mention
Some YouTube channels have millions of subscribers and a majority of these are amateurs recording something in front of their webcam. This is huge. It tells me that people love fresh and original content. Even if it's not polished with make-up artists, engineered audio and post-production video editing — people care more about the content! So this one's for you Hollywood producers and writers: You've gotta move beyond repackaging the same ol' stories and shows.
Also, you can't count out what Amazon and Apple offer with top content for rent and purchase through their own outlets.
Catch up Hollywood – Technology waits for no one
This is what Hollywood and the TV networks have to realize: TVs are becoming like home phones. They're less convenient unless you have extra accessories (Caller ID = DVR, Call Waiting = Cable, etc) and the internet is willing and ready to offer all the bells and whistles people want. Slowly but surely, people will begin to enjoy shows that are more convenient to watch instead of waiting and putting up with sub par methods to watch shows they used to like.
Also, you can't legislate your way out of good content. Like I said about some of the most popular YouTube channels — they spend next to nothing and attract the masses with original content, but you are spending millions to keep exclusive control over crap stories that you've repackaged a thousand times.
What do you think?
Should the TV and movie industries work towards (more) subtle, in-program advertisements or do you think that would taint the quality of the show? Or should they work together with retailers to have, "Buy what you saw in this episode"? So people can buy clothing, phones, interior decor and food/drink seen in the show with a streamlined process.
Posted in Technology | Tagged hulu, netflix, redbox, streaming, tv, video | Leave a response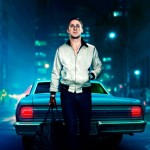 By Thomas Rye on February 6, 2012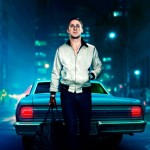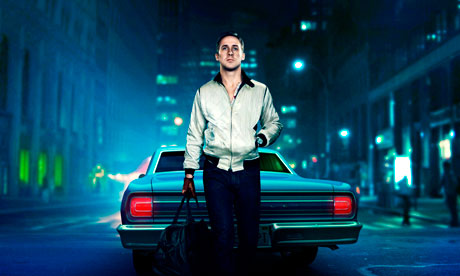 I watched Drive with Ryan Gosling recently. It was much different than I expected. It was good, but the pace of the movie threw me off quite a bit. It starts quiet and slow though you might expect a slam bang action movie from start to finish by the way the trailer depicts it. After getting over my expectations, I'm really glad the movie had the pace that it did because it allowed the characters to develop a whole lot more than they might have with a faster pace.
Go see it, but realize that if the scene looks like its going to get violent — it's going to get very violent. Oh and there's a scene in a strip joint.
Saw Ryan Gosling in Crazy Stupid Love, too. Got my hair cut and started dressing better because of him in that one. He's a good lookin dude and not a bad actor either. That's why I'd also like to see Ides of March with him and George Clooney. Its out on Zune (Xbox 360) right now, but I think it'll be cheaper to get it from RedBox.
Also making the list of "to see" movies: Tinker Tailor Soldier Spy. I love a good spy movie and Gary Oldman is always worth seeing.
Had a pleasant surprise when my wife and I watched a movie we'd never heard anything about — The Whistleblower. This movie was entertaining enough, but the kicker was that it portrayed such an accurate depiction of what really goes on in the sex trade and human trafficking. So often, human trafficking is perpetuated by government officials unwilling to expose the truth for the harm it will do their office's reputation and law enforcement agents that hold themselves above the law. Whether you understand what im talking about or not, watch The Whistleblower. Its based on events.
Books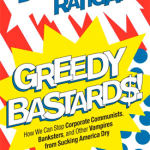 Speaking of bad government … I'm interested in reading Dylan Ratigan's latest book Greedy Bastards: How we can stop corporate Communists, bankers and other vampires from sucking America dry. Watching my government crap all over the constitution while they see massive debt as no more of a nuisance than a teenager with daddy's credit card has turned my stomach too many times and I want their power trip and stupidity stopped.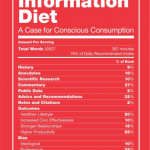 And since the mainstream media plays such a huge role in helping us miss the important things going on with our government, I'd also lime to read Information Diet: The Case for Conscious Consumption.
Posted in Blogging, Books, Movies | Tagged drive, movie, Ryan gosling, tinker tailor soldier spy | Leave a response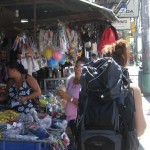 By Thomas Rye on October 3, 2011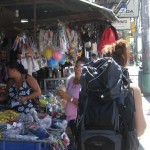 My wife and I took our honeymoon to Central America in the summer of 2010. The first half of the trip was only vaguely planned (if at all) and we flew by the seat of our pants. I documented as much of the costs for travel that I could because we had a hard time figuring out a lot of the costs during our planning of the trip. Most things just weren't listed anywhere. So this list is in chronological order of our trip. Any place where no local currency is listed, it means we paid in US Dollars. Feel free to make any corrections or share your own experiences in the comments.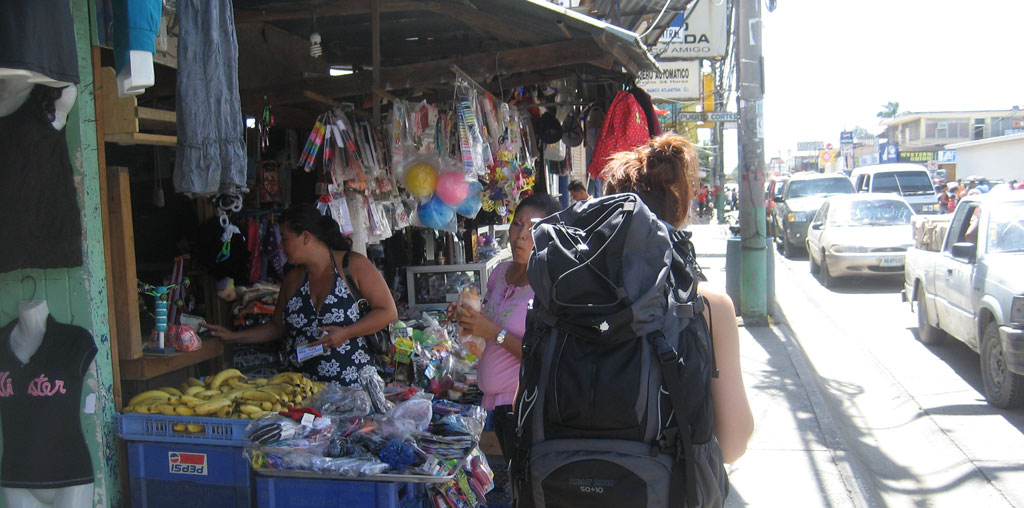 | | | | | |
| --- | --- | --- | --- | --- |
| | Local | in Dollars | Distance | Time |
| San Pedro Sula Airport to Puerto Cortez by taxi * | | $50 | 34 mi | 1 hour |
| Puerto Cortez to Puerto Barrios by taxi *2 | | $60 | 65 mi? | 2.5 hours |
| Puerto Barrios to Rio Hondo by bus | Q.40 | $5 each | 99 mi | 3.5 hours |
| Rio Hondo to Chiquimula | Q.10 | $1.25 each | 29 mi | 1.5 hours |
| Chiquimula to Salvador Frontera by van taxi *3 | Q.15 | $1.80 each | 30 mi | 2 hours |
| Frontera to Metapan by bus | | $0.50 each | 7 mi | 1 hour |
| Metapan to San Salvador by (nice express) bus | | $2.50 each | 70 mi | 4.5 hours? |
| San Salvador to Belize City – Taca Airlines *4 | | $400 | 272 mi | 1 hour |
| Dangriga to Placencia by plane | | $46 each | 31 mi | 15 mins |
| Placencia to Independence by water taxi *5 | B$10 each | $5 each | 3.5 mi | 10mins |
| Independence to Punta Gorda by bus (James line) | B$10 each | $5 each | 62.5 mi | 2 hours |
| Departure Tax *6 | B$37.50 each | $18.75 each | | |
| Punta Gorda to Puerto Barrios by boat | B$50 each | $25 each | 31 mi | 1.5 hours |
| Puerto Barrios to Frontera by van taxi | Q15 each | $1.80 each | 25 mi? | 1 hour |
| Frontera to Puerto Cortez by bus | L20 each | $1 each | 40 mi? | 2 hours |
| Puerto Cortez to San Pedro Sula by taxi | L600 | $30 | 34 mi | 45mins |
| Hotel Terrazas *7 | L400 | $20 | | |
| San Pedro Sula to Airport by taxi | L200 | $10 | 20 mi | 30mins |
| Total *8 | - | $797.20 | 853 mi | 25.2 hours |
* – $50 was a bit steep, but they kind of have you at a disadvantage because you're at the airport outside of town and you just want to get going.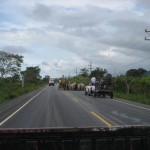 *2 – A guy named Flash drove us all the way to Puerto Barrios. Great nice guy. Was a little pushy when selling us the trip, but in the end it was direct and he was leaving right away. Spoke great English and was very funny. It really allowed us to ask a lot of questions about Honduras as we drove through the countryside.
*3 – What we didn't realize was that the Salvador border (Frontera) was the end of the line for the day and would not have any hotels, motels or hostels… at all. We asked the young guys at the border gate if any more buses were coming that night or if there was any place to stay and they said no to both. But they understood the predicament we'd gotten ourselves into and they opened up the holding cell [video] across the street for us to stay in. It had a bare mattress and a toilet. Also there was a family cafe nearby that allowed us to purchase a late meal and pretty much sit down to eat dinner with their family long after official cafe hours were over. We conversed in broken Spanish while a game of soccer played on a fuzzy television in the corner.
*4 – After about 12 hours of traveling on hot crowded buses the day before, we weren't very excited to do it all again and potentially miss the start of our "Relaxation Phase" of our trip. So we bit the bullet and got a flight to Belize. Taca is one of the only airlines that flies between destinations within Central America. So they don't really have reason to try to accommodate anyone with lower prices or specials.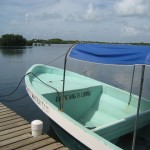 *5 – The Hokey Pokey was our water taxi. And they actually do have some information on this site: http://www.guidetobelize.info/en/travel/belize-water-taxi-timetable-guide.shtml#independence-belize-placencia-watertaxi
*6 Required departure tax when leaving Belize
*7 Great Value Hotel in San Pedro Sula [video]. A guy we met on one of the many buses we rode, Jose, suggested this hotel and it was great. I don't think you can find it online anywhere (not that I've found yet), but it was a great deal.
Hotel Terrazas
6a Av entre 4a & 5a Calle
Phone: +504 550 3108
L400 ($20) / night
Internet, TV, A/C
We heard there was great breakfast at the restaurant on the first floor too, but we didn't check it out.
*8 – Totals are not necessarily perfectly accurate. And the time does not include waiting during bus changes, overnight stays, etc – Just travel time.
Posted in Travel | Tagged belize, el salvador, guatemala, honduras, prices, travel | Leave a response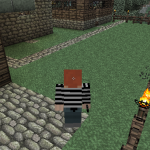 By Thomas Rye on September 26, 2011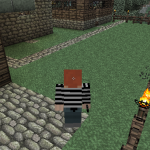 Let me just start by stating a few disclaimers:
1. Legos are certainly allowed to be the Legos of grown ups. Legos really don't stop being awesome as you age. Especially if you have a box huge bucket of them with lots of specialty pieces mixed in.
2. Age aside, Legos and Minecraft are certainly ok for nerds and non-nerds alike. I bought Minecraft when it was still in Pre-Alpha stage (Indev) – nerd. But as of this posting Minecraft has over 3.5 million paying users and over 14 million registered users in its Beta stage and has a massive conference planned for this November when they will release the first "official" version. I'm not really sure if they still call it 'official' when the game has been available to the public for years now as they've been developing it. Suffice it to say, Minecraft is way beyond some niche nerd group or even hipsters that call themselves nerds.
Alright, now that I've perhaps answered a few disagreements with the title of this post, let's move on so I can give you much more to disagree with.
[caption id="" align="alignright" width="252" caption="Perfect for display on the mantle"]
[/caption]
I don't know when the last time was that you actually played with Legos, but they're still awesome. If you're like most Lego-interacting adults, you might have bought a Lego pack and spent a riveting Wednesday evening assembling the 600 piece machine – a wholly worthy endeavor. But when was the last time you held a yellow-headed Lego dude in your hand and fought his arch nemesis or walked through a world you created for him? It's been a while, ya? So we still "play" with Legos, we just make different stuff out of them – usually more complicated and much less imaginative stuff. The problem is that we have lost the perspective of being IN the world we're building. Watch any kid with Legos (or any toy really) and they're usually being the character – often with their eyes right down on the level of the toy itself.
Hey you can't blame them, it is way more fun to experience our creations in the most immersive way possible. Enter Minecraft. In case you have not played it yet, imagine a world made of Legos and you are living in it, allowed to destroy and create whatever you want. That's the simple explanation. Now pretend that there's also water and monsters and gadgets and animals and night and day and weapons and weather and your friends* (if you're playing online) – Now you're getting closer to Minecraft.
The beauty of Minecraft is in it's balance of real world (physics, weather, biomes/climates, nature) and ultimate creative freedom. If you want to, you can dig up a bunch of dirt and built a single column tower to the sky. Or you can take the time to mine enough stone to build a 1:1 scale model of London's Tower Bridge.
[caption id="" align="aligncenter" width="491" caption="Would look good in Legos or Minecraft"]
[/caption]
As Notch, Jeb and the rest of the Mojang team continues development on Minecraft, we get to see an already great experience fill out with more and more to do. Recent additions include villages filled with NPCs (non-player characters), new monsters, and XP points. Many of these pieces are pointing towards the role-playing aspect of the game getting a great boost before the full release in November.
Maybe you're not into the RPG thing with monsters and NPCs ("what are those?"). If you're not into that, but still like creating things and interacting in a 3D world with your creations – there is Creative Mode on Minecraft. In creative mode, you start with a clean slate of flat grassy plain on which to build at will from your infinite supply of any of the blocks in the game. Make Tower Bridge, make a rollercoaster, make whatever you can dream up! All without the fear of having to survive against the monsters and your own hunger (in the game – you still have to eat in real life while you play.)
Come play – Try it out! I'll be waiting for you.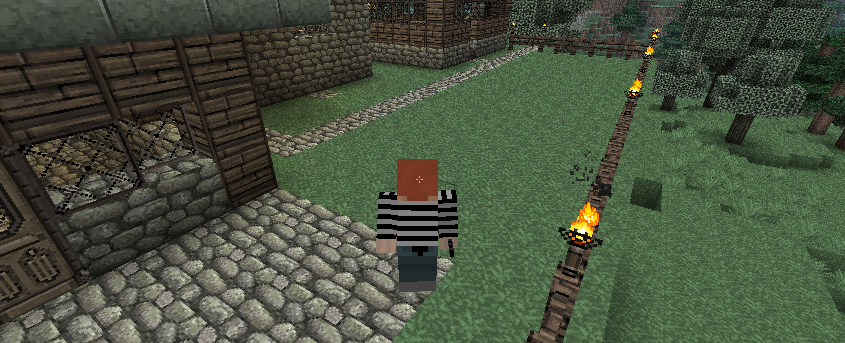 Edit – The default graphics of Minecraft aren't that great, but there are tons of texture packs that you can install to make the graphics much better. If you need help with this, just let me know – I'd be happy to help.
Posted in Games | Tagged Games, minecraft, video games | 2 Responses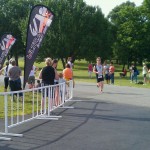 By Thomas Rye on September 12, 2011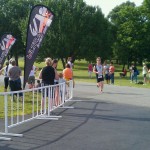 In 2011 I probably had my lowest amount of intentional training before the race. If you look at the numbers though, several of my times and paces were much better than they had been previously. I attribute these improvements solely to technique.
Click to continue reading "Topeka Tinman Triathlon Progress"
Posted in Fitness | Tagged triathlons | Leave a response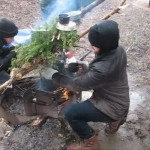 By Thomas Rye on May 20, 2011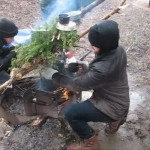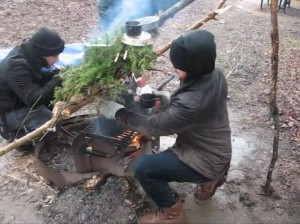 I haven't done as much camping as I'd like to over the last couple of years, but the times that I have gotten out with nature it's been on some pretty wet days. I certainly enjoy camping on mild days in the late summer when lakes are warm, but evening temperatures are low enough that you still enjoy the warmth of your sleeping bag. However, camping in wet rainy weather is a different type of enjoyment. When wet camping I enjoy the challenge of trying to make it comfortable despite the elements. Here are 5 things that I've discovered to help immensely when camping in the rain.
1. Tarp(s)
Nothing is more useful when you get to your camp site and it is raining… or pouring. With some creative positioning and helpful tree placements, you can get some water shed for your tents and even for your fire area (just make sure the smoke has an outlet). Be aware of the slope of the ground you're on. Try not to shed water onto a slope that will drain back into your main camp area.
2. Rope
I can't express how useful a good length of rope can be while camping. Aside from normal uses – Tying food in a tree away from animals, hanging trash bags, tying up larger cords of firewood to carry back to camp, line for drying clothes or shoes – It is essential for creating good water sheds for your camp by tying well-placed (and properly angled) tarps.
3. Hatchet
I say hatchet only because they're smaller than axes (allegedly) and thus easily to tote along. I don't suggest cutting down trees and chopping up the forest with your trusty hatchet, but hacking off a couple bushy pine branches can be a great fire cover if you're needing to cook or keep warm in a heavier rain.
Also, hatchets can be nice to have in case all you can find as far as firewood goes is some larger dead branches lying around. Remember, a well-built fire stays lit, burns evenly and doesn't need constant readjustments. Cut your wood to suit your fire.
4. Waterproof Footwear
Whether it's sandals, flip-flops, lake shoes or Vibrams Five Fingers just get some kind of footwear that isn't going to weigh 10lbs when it gets wet. Take in to account your environment. If you're in more of a rocky terrain, I'd suggest something that will protect your feet a bit better (ie – something closed-toed). Just realize that in most wet camping conditions, slip-on waterproof footwear will save you a few headaches. Tennis shoes are possibly the worst. They get water logged and heavy. If they get muddy there's no easy way to clean them. You can get caught in the rain longer or letting rain into the tent longer if you're messing with getting shoes on and off.
Caution: Combinations of Hatchet and Open-Toed Shoes is not advised.
5. Dry Fire Ingredients
It is sometimes overlooked, but if your camp area has gotten a lot of rain you will be hard-pressed to find dry wood anywhere. Rather than spend $10 on a cord of dry firewood at the convenience store 15 miles down the road – you can get a fire going if you have something dry to start it with. I don't suggest soaking your wet firewood in lighter fluid, but I'm not going to say that wouldn't work – It's just cheating in my opinion. Bring along a newspaper and you'll be able to get started. If you can find some dead grass or leaves they can do ok as kindling even if they're a little bit wet. It's important to build your fire right though. You want to protect your kindling and try to harness all the flames that it gives off. First to help dry out the other wood and then to get it burning. One large piece of wood that has started burning will help you more than 20 newspapers.
Bonus: Blanket or Towel
Although packing a blanket or towel can take up some precious space in your gear, when wet camping – you won't regret it when you've got something to dry your head and feet once you're snuggled into the tent.
Posted in Travel | 2 Responses
By Thomas Rye on May 19, 2011
I've wanted do an Ironman triathlon since I was a kid and first heard about the unbelievable feat of endurance that the race is. In 2009, I finally got up the courage to dive into the sport and competed in 7 triathlons across 4 months. Though I barely survived the swim and had cement legs I could hardly lift for the run of my first race, I steadily improved with each race and grew to love the tri-sport community. The dream of doing an Ironman wasn't a steady and strong inspiration that got me out on the road everyday, putting my miles in. No, it was really the enjoyment of being outdoors and the feeling I get when I'm swimming, biking and running.
It's a long journey to the top in any sport, if you're not enjoying that journey then it is going to feel even longer. Ask any mixed martial arts (MMA) fighter if thoughts of one day being in the UFC are comforting when they're being ground-and-pounded to knockout. I'd bet my glass chin that most of them will tell you that it's the love of the sport that brings them back, not tomorrow's shot at millions.
Seth Godin remarked on his blog recently, "Most people are searching for a path to success that is both easy and certain." Rarely are our paths in life both easy and certain, in fact, Godin adds, "Most paths are neither."
So what is there to keep us going? What will push us to do more than what is required by school or work? What if a conflict comes up, my favorite show is on, everyone else is going to a party, or the weather is bad? Chris Guillebeau of The Art of Non-Conformity puts it in great perspective, "Base [your initiative] on anything outside your control, and good luck getting anything done."
Set yourself on a track of consistency and commitment. If Tuesday and Thursday are your days to go to Kenpo Karate class (pointing at myself here), then prepare for it the day before. Don't wait until the moment you should be walking out the door to decided whether or not you "feel" like it. Same goes for just about anything. Don't kid yourself into thinking that you can be nearly as productive and attain your goals if you don't plan for them.
* As a married man, I will add that your spouse plays a key role in this. It is healthy and loving to discuss and work together to achieve goals for your family, goals as a couple and individual goals.
Don't put it off – the planning or the doing. Are you wanting to workout more? Drop down and do 5 pushups right now. Bam! You've started. Now, do it again tomorrow.
Image: Sam Javanrouh
Posted in Fitness | Tagged goals, triathlons | Leave a response