Browse:
Home
/
Technology
By Thomas Rye on April 9, 2013
We're definitely getting Google Fiber Internet – no doubt about it. Almost anything with a whisper about being better than Time Warner Cable would get us to switch away from them. The big question right now is whether or not to take advantage of the full package: Cable TV & internet – comes with DVR and a Google Tablet. Pretty sweet, but is it worth $50/mo extra for people that only watch a moderate amount of TV.
Most of what we enjoy watching is available online via streaming services like Netflix and Hulu. If you include what you can get on Amazon Prime, there not a lot you can't find. So I decided that I would take the channel offerings of Google Fiber and rate each channel.
+3 : Really excited about. Would watch a lot on this channel.
+1 : Not bad, probably a few decent shows.
+0 : Filler channel. Would only watch if totally bored.
-1 : Trash. Just another channel to flip past every time.
3net
A&E
ABC Family
ABC News Now
Animal Planet
Baby TV
BBC America
BBC World News
BET
BET Gospel
Biography Channel
Bloomberg
BlueHighways TV
Boomerang
Bravo
Big Ten Network
Cartoon Network
C-SPAN
C-SPAN 2
C-SPAN 3
CBS Sports Network
Centric
Chiller
cloo
CMT
CMT Pure Country
CNBC
CNBC World
CNN
CNN en Español
CNN International
Comedy Central
Cooking Channel
Crime & Investigation Network
Current TV
Destination America
Discovery
Discovery en Español
Discovery Familia
Discovery Fit & Health
Disney Channel
Disney Junior
Disney XD
DIY
E! Entertainment
ESPN
ESPNews
ESPN2
ESPNU
ESPN Buzzer Beater
ESPN Classic
ESPN Deportes
ESPN Goal Line
Food Network
Fox Business Network
Fox College Sports Atlantic
Fox College Sports Central
Fox College Sports Pacific
Fox Deportes
Fox Movie Channel
Fox News Channel
Fox Soccer
Fox Soccer Plus
FS Kansas City
Fuel TV
FX
G4
GAC (Great American Country)
Galavision
Game Show Network
Golf Channel
H2
Hallmark Channel
Hallmark Movie Channel
Halogen
HGTV
History
History en Español
HLN
HSN
HSN2
INSP
Investigation Discovery
La Familia Cosmovision
Lifetime
Lifetime Movie Network
Lifetime Real Women
LOGO
Longhorn
MGM
Military Channel
Military History
MLB Network
MSNBC
MTV
MTV Hits
MTV Jams
MTV tr3s
MTV2
MTVU
mun2
NASA
Nat Geo Mundo
Nat Geo WILD
National Geographic Channel
NBC Sports Network
NFL Network
Nick 2
Nick Jr.
Nickelodeon
Nicktoons
Outdoor Channel
Ovation
OWN
Oxygen
Palladia
PBS Kids Sprout
QVC
REELZChannel
Science Channel
Smithsonian
SOAPnet
Speed
Spike TV
Sportsman Channel
Syfy
TBN
TBN Enlace
TBS
TCM: Turner Classic Movies
Teen Nick
Telefutura
Telemundo
Tennis Channel
The Hub
TLC
TNT
Travel Channel
truTV
TV Land
TVG
Universal
Univision Deportes
USA Network
Utilisima
Velocity
VH1
VH1 Classic
WealthTV
The Weather Channel
WGN America
Youtoo TV
Posted in Technology | Tagged fiber, google, tv | Leave a response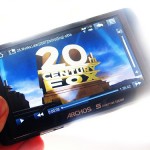 By Thomas Rye on February 17, 2012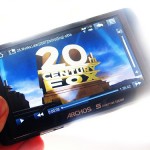 [caption id="attachment_575" align="aligncenter" width="500" caption="Photo Credit: umpcportal"]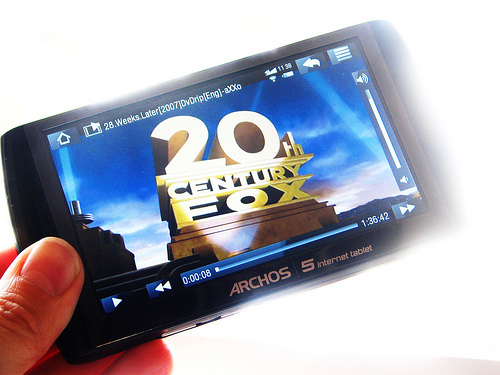 [/caption]
Ten years ago the word 'media' only meant 'news media' to most people. Today many people understand 'media' as 'all the stuff on my computer, phone, tablet and other tech devices.' This is almost entirely thanks to the ongoing tech revolution that has brought the big screen to our little screens. And it's not just movies — all our games, music, photos, tv shows and the internet are now easily accessible on a number of devices. And along with the ever-increasing mediums by which we consume our media, there is also more media to be consumed. HD video cameras are more affordable than ever, considering they're the stock hardware on all the latest mobile phones. Free software for music recording and editing is rivaling it's multi-thousand dollar professional software counterpart. And delivery of media has never needed fewer corporations and managers since YouTube and Vimeo channels with millions of subscribers are often run by one or two people.
So why does this all matter?
The future of media consumption — we'll just say "TV" to keep it simple — is in a very transitional state right now. Ever since Netflix and Hulu have been offering streaming TV shows, many people have "ditched the dish", "cut the cable" or otherwise gotten rid of their subscriptions for tuning in to their favorite shows in exchange for the more convenient (and often cheaper) streaming alternative. Television networks have started to catch on by offering their programming online after it has first aired on television. However, I think that their business model needs to evolve further to keep up with the quickly changing methods of media consumption… I mean, "watching TV."
There are many restrictions to the current model and I know some of these have to do with licensing restrictions and all that, but those TV execs and their lawyers can surely figure something out if it means keeping profits up and consumers happy.
Many shows are not available in all countries. You're missing a global audience. Figure it out.
Shows are only available for a limited time. This might have something to do with saving bandwidth or server space , but also to retain value on the Season Box Sets when they come out on DVD. Guess what? Keep 'em online and you'll be able to get real data on which episodes are the most popular. Learn more about what people like and deliver. People are buying fewer and fewer DVDs anyway. They are more likely to pay to stream it or do streaming rental.
The current approach focuses too much on the tv market. Sure commercials are more lucrative with TV, but many people mute the TV, use that time to take a bathroom break or get a snack. Not to mention that pervasive commercials on TV are a big reason people are loving the switch to streaming media. Get your commercials out of the way first, then enjoy the show. Also, I for one actually enjoy getting targeted ads rather than ones for used cars, tampons and sham-wow.
Who's doing it right?
I realize that ad revenue for the tv market is probably the highest going right now, but that will soon be fading away and those that get a jump on the next way of doing things will be able to adapt and prepare for tomorrow's media demands. Here's a few of the big guys in streaming that are doing it (or some of it) right.
XBox/Zune
Microsoft Zune Video Marketplace (available through XBox360) has a videos available for rental or purchase. It's a great interface with lots of brand new movies, but you're paying a bit more than some of the other guys. Sidenote: Microsoft uses "Microsoft Points" which is a way of obscuring the actual price. Although, it might create distance between perceived price and actual price allowing people to justify purchases more easily ("Oh, it's only 480 points"), I find it to be annoying (even though it has worked on me a few times.)
Netflix
Netflix has the right idea with a monthly charge so you aren't constantly reminded of the money you're spending to watch tv and movies, but I think $1/viewing wouldn't cause people to pause too long if it meant they could watch newer movies. Netflix has been expanding their selection and creating some good partnerships to offer more popular titles in movies and TV shows. One of the biggest things they done right is their accessibility. Computers, smart phones, tablets and now even TVs are coming packaged with Netflix (among other apps) that only need an internet connection — no hooking up your computer to the TV anymore.
RedBox
RedBox might be poised to give Netflix the best run for its money. The RedBox model was brilliant from the start: If you make it easily accessible (inside every McDonald's), affordable (~$1/night) with a decent selection of content (usually fairly new releases) you will make bank. I know there are a lot of details with deals and licensing and all, but I'm surprised RedBox hasn't attacked the streaming market yet. My guess is that Hollywood is so scared of streaming media that they charge exorbitant licensing fees for those that want to stream (Netflix & Hulu.) The other day RedBox announced that they will be entering the streaming media market in partnership with Verizon FiOS. This is still very new and we'll have to wait and see if it pans out to truly rival Netflix.
Honorable mention
Some YouTube channels have millions of subscribers and a majority of these are amateurs recording something in front of their webcam. This is huge. It tells me that people love fresh and original content. Even if it's not polished with make-up artists, engineered audio and post-production video editing — people care more about the content! So this one's for you Hollywood producers and writers: You've gotta move beyond repackaging the same ol' stories and shows.
Also, you can't count out what Amazon and Apple offer with top content for rent and purchase through their own outlets.
Catch up Hollywood – Technology waits for no one
This is what Hollywood and the TV networks have to realize: TVs are becoming like home phones. They're less convenient unless you have extra accessories (Caller ID = DVR, Call Waiting = Cable, etc) and the internet is willing and ready to offer all the bells and whistles people want. Slowly but surely, people will begin to enjoy shows that are more convenient to watch instead of waiting and putting up with sub par methods to watch shows they used to like.
Also, you can't legislate your way out of good content. Like I said about some of the most popular YouTube channels — they spend next to nothing and attract the masses with original content, but you are spending millions to keep exclusive control over crap stories that you've repackaged a thousand times.
What do you think?
Should the TV and movie industries work towards (more) subtle, in-program advertisements or do you think that would taint the quality of the show? Or should they work together with retailers to have, "Buy what you saw in this episode"? So people can buy clothing, phones, interior decor and food/drink seen in the show with a streamlined process.
Posted in Technology | Tagged hulu, netflix, redbox, streaming, tv, video | Leave a response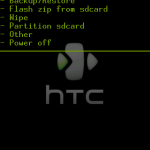 By Thomas Rye on July 15, 2010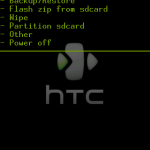 Finally took the time to redo what I did wrong the first time around. I realized that I never properly got Apps2sd working. So I was running out of space on my phone and it was getting bogged down a lot because it didn't have available memory to run smoothly.
This was my main source of help on the rooting
Here's the basic run down to get a sure thing:
Make sure phone is not plugged into USB
Turn off phone
Turn on phone in recovery (Hold Power + Home at same time)
Phone loads with simple green menu
Go to Wipe >
* wipe data/factory reset
* wipe dalvik-cache
* wipe sd:ext partition
* wipe battery stats
* wipe rotate settings
(important for things to load right, especially if you had a custom ROM before)
Go to Partition > Partition SD card (Swap = 0, Ext = 512MB, FAT32 = Remaining)
Plug phone into computer via USB cable
Go to USB-MS Toggle > Enable
On PC: Drag your ROM .zip file on to SD card *
On PC: If you want Live Wallpapers – drag that file on to SD card as well **
On Phone: Disable USB
Flash .zip from SD
Reboot phone
Before you do anything else – Press Menu > Settings > Manage Applications > HTC Sense > Clear Data (This gets the clock to show up on the home screen)
Go to town on downloading apps and happiness
* Find a ROM that automatically enables Apps2sd if the SD card is partitioned.
* I use DamageControl 2.09.01 – Stable and fast 2.1 rom, especially when running apps from the SD card
Read the info page on XDA Developers Forum
Posted in Phone | Tagged android, apps2sd, damagecontrol, flash, hero, htc, partition, root | 4 Responses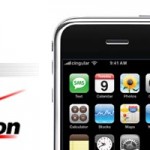 By Thomas Rye on June 2, 2010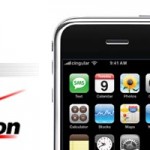 Unless you are not an iPhone user or do not know anyone who is, then you've probably heard complaints about AT&T and their iPhone support (or lack there of). Shortly after the iPhone exploded on to the mobile phone scene and changed everything (kudos Apple), it had competitors trying to catch up. It took a long time before any other phones were even in the same area code as the iPhone because of it's apps that could do anything and the smoothness by which it is operated – a staple all Apple products have become synonymous with. Really, the Achilles Heel of the iPhone, since the beginning, has been it's exclusive carrier, AT&T.
Exclusive contract
I'll hand it to AT&T for getting the exclusive contract to carry iPhones. I'm not sure what they did or how they convinced Apple that it would be in their best interest, but somehow they did. I know that Apple is all about "exclusive" – their software is proprietary, their machines are closed, they're not "compatible friendly" in general. Still, to limit their phones to one carrier that has some of the spottiest coverage of all the major carriers and limits the extensive abilities of their power product by capping data usage and adding huge charges for basic features (ie – texting), well, it leaves me confused.
But then it happened again. AT&T's initial contract with Apple for the iPhone ends this year (2010), but they are in serious talks to get an extension and remain the exclusive iPhone network carrier through 2011. Which would get them to their projected 4G network availability date.
4G will change the game
Apple recently had a couple leaks of their new iPhone 4G (once on accident, once on purpose, I think). There are two 4G networks in the US right now… and AT&T is not one of them… yet. Sprint has already launched it's 4G network and word on the street is that it is screaming fast. HTC (maker of the Hero for Sprint, an Android phone) has the first actual 4G phone on a 4G network available now – the HTC Evo. Verizon has plans to have a 4G network up in the next 2 years.
I expect that when AT&T exclusive contract extension is up in 2011, iPhone's will go multi-carrier and release their iPhone 4G on Sprint and Verizon stay exclusive except move to Verizon as their carrier. Just a hunch. If you trust me, sell AT&T stock late this year and buy Verizon.
What do you think?
Are you an iPhone user? What has your experience been with AT&T?
Any HTC Evo users out there? How's that working out for you?
Posted in Phone, Technology | Tagged 4g, apple, at&t, bad coverage, contract, evo, hero, htc, iphone, sprint, verizon | 2 Responses
By Thomas Rye on March 2, 2010
1. Tweet anything about "Get more followers"
If you advertise "get more followers" you can be sure that you will only get more followers that are just like you – trying to get more followers. There is no substance in that.
Case in point: @pyra_bang
2. Tweet links that go to any sort of multi-level marketing
Multi-level marketing, don't get me started. Aside from that though, you can't expect to get sales out of impersonal follow-at-random strategy. At least learn about hashtags, trending, and other social media tools that can help direct you toward people with money that don't know how to spend it on good things. First tip: Search hashtags for #ispendmoneyondumbstuff
3. Have links that go anywhere other than where they say they will
Dirty tricks. Enough said.
4. No tweets
Either fill in your bio blurb or at least put an inaugural "Trying out this twitter thing" tweet
5. Duplicate your own tweets
We all have accidents or program glitches that duplicate posts something. But when I see:
XYZ is the best new supplement on the market
XYZ is the best new supplement on the market
XYZ is the best new supplement on the market
… ad nauseam, then I know that you're a loser.
(This includes when you go to someones twitter page and see an @reply to 20 people with the same message)
6. Retweet your own tweets
see #5, it's the same thing, really… thinly veiled Einstein.
7. Tweet at a "relevance ratio" higher than once every 15 minutes.
"Relevance Ratio" allows for more than the 1 tweet/15 mins from someone that tweets about things worth reading… or stuff that's funny.
8. Every tweet is a link.
If I wanted to just "browse the internet" I have a BROWSER to do that. Get with the times, I don't want just links, I want YOUR TAKE on the links. Sum up a story in 140 characters for me. To me twitter is a way to get EVEN FASTER information on the lightning speed internet.
9. Have an auto-responder Direct Message that sounds like a used-car salesman when I follow you.
"Thanks for following! I think we'll be able to find you something to buy via my tweets very soon!" OR "Thanks for the follow! DM me any time if you have questions I can help answer!" – If you're using an auto-responder when people follow you, chances are you don't have time (or won't take time) to respond to messages or mentions.
10. Chain many tweets together to encompass one thought.
They limited it to 140 characters for a reason… and that reason was not so you can see how many tweets you can overlap onto. If you can't say it in one tweet – consider blogging! They go great hand-in-hand.
Posted in How To, Technology, Ten Steps | Tagged bad habits, etiquette, follow, multi level marketing, relevance, retweet, Ten Steps, tweets, twitter | Leave a response
By Thomas Rye on February 18, 2010
I wanted to do did a blog post and show some of the screens of my new Sprint HTC Hero phone. After a few failed attempts to get a good picture of it using my camera, I decided to look for a way to get a screen capture. I found out that you have to "root" your phone to be able to capture screen shots from it. So I went through that process.
This is the short list, "for advanced users," you might say. This is simply for "rooting" only, not flashing ROMs.
Detailed How-To
Rooting my Sprint HTC Hero
Get Android SDK
- [FILE] http://developer.android.com/sdk/download.html?v=android-sdk_r04-windows.zip
- [LINK] http://developer.android.com/sdk/1.6_r1/index.html
Get proper ADB drivers
- [FILE] http://www.anddev.org/download.php?id=449
- [LINK] http://www.anddev.org/debugging-installing_apps_on_the_g1_windows_driver-t3236.html
Setup ADB
- [PROCESS] http://theunlockr.com/2009/10/06/how-to-set-up-adb-usb-drivers-for-android-devices/
- [ADVANCED]
- Start > Run > cmd
- cd\
- cd AndroidSDK\tools\ (or where ever your AndroidSDK directory is)
- adb devices
- if a serial number shows – you're good
Got PicMe App for Screen Capture
- Takes it via PC (USB hookup)
- Creates an IP address to view live or static feed of your screen
Posted in Gadgets, How To, Technology | Tagged android, hero, How To, htc, root, screen capture, screenshot, sdk, sprint | Leave a response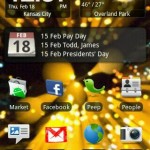 By Thomas Rye on February 18, 2010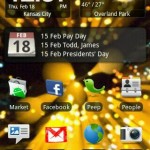 I'm going to try to keep this page updated a touch… every so often. I wanted to give everyone out there a comprehensive review and breakdown of my HTC Hero. I'll try to keep it to the point and organized so you can find the information you're looking for.
I welcome any questions you may have, especially if you are looking at buying one.
[caption id="attachment_195" align="alignleft" width="100" caption="Click to Enlarge"][/caption]

There's a lot you can do as far as customizing the 7 home screens with your own style and productivity tools. This is my home screen, the "1st String Team", if you will. Has the stuff I access and use most.

Clock

As much as I liked the big clock that the Hero is shown with in all the media photos, I felt like it was taking up more space than I wanted it too. As a good widget should, it offered configurations for smaller sizes and formats. So I shrank'er down.

Weather

The weather widget is great, nice interface, slick graphics. Punch in your city and you're golden. Also offers several different sizes to suit your home screen layout.

Smooth Calendar

Here is where I had to go with a different app than the native app offered by HTC, but that's the beauty of the Android Market. Smooth Calendar still had a nice interface (important to me), but allowed for showing more than one event at a time. I keep my calendars pretty full, so only being able to see the immediate next item was very confining.

Apps

Android Market
Facebook Update: Replaced by gTasks
Peep (Twitter)
People (Contacts List)
Messages (Text)
Gmail Update: Using Gmail Unread Count Widget. Native icon didn't show this
Browser Update: Replaced by Gowalla
Camera
Cons
Sometimes it reacts slowly
I've been having a lot of problems with the battery just completely draining out on minimal use after only 15 minutes or so.
Picmail sometimes gives me a "Media size exceeded" and I have to go back and retake the picture (if I'm able to) on a small resolution
Apps & Functionality
Text messaging
Easily the thing I use the most. I thought the touchscreen would really hinder my texting abilities (especially speed), but the word-prediction and auto-correct work REALLY well. So usually I'm still pretty quick on the draw with texting. I will say this though, it's not quite the same as having a more tactile 10-key. I can't text without looking nearly as well while I'm driving now. So text messages take a lot longer.
Android Google Connection
I wish that my gmail account was my main email account. Android automatically syncs with your gmail contacts. I'm still working out the merging of duplicate entries and getting everything sorted out properly, but it's amazing
Update: Got all my old numbers & other email account contacts synced to my Gmail account and, thus, my phone!
Facebook Connection / Import
Connect contact profile pic and birthday
Update: Used a program by @koush to sync my Facebook Friends info with my Google contacts automatically.
gTasks
Google Task List works like a charm
Gowalla (m.gowalla.com)
With the native Android app coming soon, the mobile web version of Gowalla has been working great! It's such a fun game that you can play in a moment when you arrive somewhere or make a day of it. They're very responsive to their users and always working on new functionality and fun additions.
Be Gowalla friends with me!
Update: Gowalla BETA App is out
Coming Soon!
Backgrounds
Phenomenal app for backgrounds. Well categorized, easy to set your background, high quality designs and photos. Top notch, really.
Facebook
It's ok… actually, no, it's crap. Aside from the fact that I don't use facebook a lot these days, you can't click on links in this version of facebook. So you'll get notifications about being tagged in a photo, but you can't click to see the photos! Dumb.

Peep


It's usually pretty slow, but it works. I'm open to other options.
Update: I'm trying TweetCaster, but not sure if it's much better. I wish TweetDeck would just make an Android App
Monkey Kick Off
Shot
Brain Genius Deluxe
GeoQuiz
Thanks to Cyrket for the images and barcodes.
Posted in Gadgets, Technology | Tagged android, apps, gowalla, gTasks, htc hero, smartphone, sprint, tweetcaster | 1 Response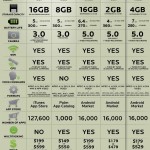 By Thomas Rye on January 20, 2010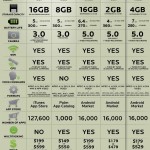 *Edit: New Comparison chart includes Google Nexus One & HTC Hero
I've long been on the hunt for what my next phone will be. I keep up on my social media, so a decent smart phone was really the only category I was eying. But with all the advances in smart phone technology and offerings from all the different carriers, how was I to narrow it down and make the best choice? Well, here's a brief look at some of my findings…
Really, BillShrink.com does a great job putting together the specs. Check it out below.
Personally, I've ruled out the iPhone because I wouldn't be able to get a plan I liked for less than $100/mo – too much.
Palm Pre seemed nice for a while, but got nixed because of their lack of apps (although it is growing, it doesn't have the potential of growth that Android does)
So then the HTC Hero came out – Ooo. Android OS. Full touch screen (which actually worried me because of texting ability).
The inability to have tactile keys for texting worried me enough that I started considering the Samsung Moment (slideout keyboard and full touchscreen). But my colleague at work Mike Merrell told me that the Moment was crap. And I trusted him. He even said to wait for the Google Nexus One.
So I waited til the next day – the unveiling of the Google Nexus One – Ooo Ahh. An iPhone killer if there ever was one. But the Nexus One killers, at least for me, are that it is currently only available on T-Mobile at a ~$80/mo plan. I'm sure it's awesome, but that's maybe more than I want to pay each month.
In the end… I think I'm probably going to be getting an HTC Hero… though, I am still eying that Nexus One. Hmm.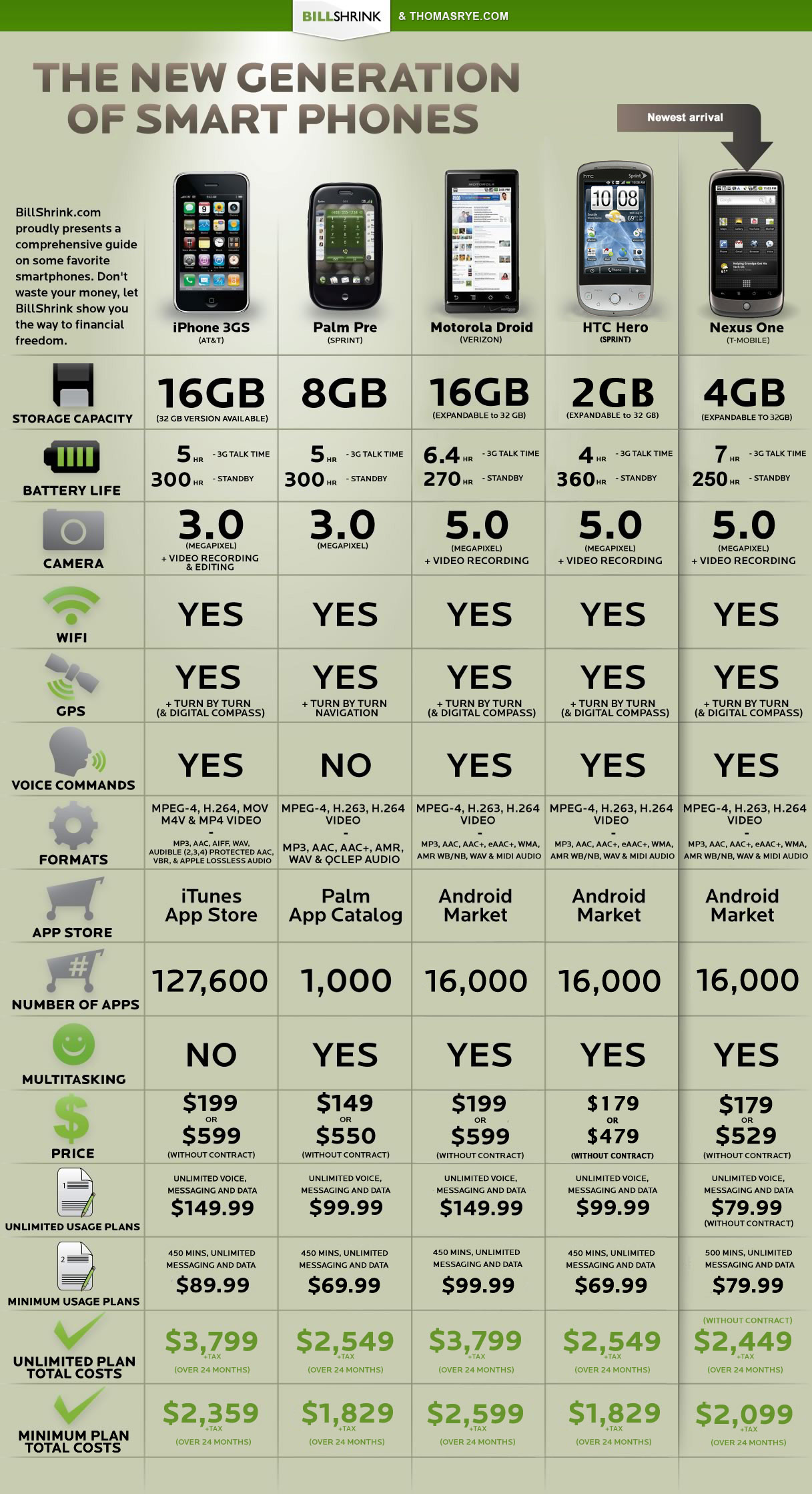 Find the best cell phone plans and more graphics at BillShrink.com
Posted in Gadgets, Technology | Tagged android, cell phone, htc hero, iphone, nexus one, palm pre, smartphone | 3 Responses