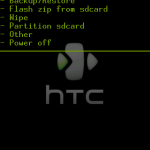 By Thomas Rye on July 15, 2010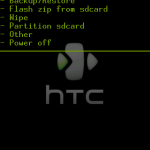 Finally took the time to redo what I did wrong the first time around. I realized that I never properly got Apps2sd working. So I was running out of space on my phone and it was getting bogged down a lot because it didn't have available memory to run smoothly.
This was my main source of help on the rooting
Here's the basic run down to get a sure thing:
Make sure phone is not plugged into USB
Turn off phone
Turn on phone in recovery (Hold Power + Home at same time)
Phone loads with simple green menu
Go to Wipe >
* wipe data/factory reset
* wipe dalvik-cache
* wipe sd:ext partition
* wipe battery stats
* wipe rotate settings
(important for things to load right, especially if you had a custom ROM before)
Go to Partition > Partition SD card (Swap = 0, Ext = 512MB, FAT32 = Remaining)
Plug phone into computer via USB cable
Go to USB-MS Toggle > Enable
On PC: Drag your ROM .zip file on to SD card *
On PC: If you want Live Wallpapers – drag that file on to SD card as well **
On Phone: Disable USB
Flash .zip from SD
Reboot phone
Before you do anything else – Press Menu > Settings > Manage Applications > HTC Sense > Clear Data (This gets the clock to show up on the home screen)
Go to town on downloading apps and happiness
* Find a ROM that automatically enables Apps2sd if the SD card is partitioned.
* I use DamageControl 2.09.01 – Stable and fast 2.1 rom, especially when running apps from the SD card
Read the info page on XDA Developers Forum
Posted in Phone | Tagged android, apps2sd, damagecontrol, flash, hero, htc, partition, root | 4 Responses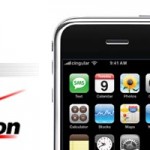 By Thomas Rye on June 2, 2010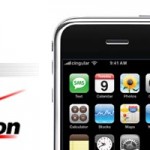 Unless you are not an iPhone user or do not know anyone who is, then you've probably heard complaints about AT&T and their iPhone support (or lack there of). Shortly after the iPhone exploded on to the mobile phone scene and changed everything (kudos Apple), it had competitors trying to catch up. It took a long time before any other phones were even in the same area code as the iPhone because of it's apps that could do anything and the smoothness by which it is operated – a staple all Apple products have become synonymous with. Really, the Achilles Heel of the iPhone, since the beginning, has been it's exclusive carrier, AT&T.
Exclusive contract
I'll hand it to AT&T for getting the exclusive contract to carry iPhones. I'm not sure what they did or how they convinced Apple that it would be in their best interest, but somehow they did. I know that Apple is all about "exclusive" – their software is proprietary, their machines are closed, they're not "compatible friendly" in general. Still, to limit their phones to one carrier that has some of the spottiest coverage of all the major carriers and limits the extensive abilities of their power product by capping data usage and adding huge charges for basic features (ie – texting), well, it leaves me confused.
But then it happened again. AT&T's initial contract with Apple for the iPhone ends this year (2010), but they are in serious talks to get an extension and remain the exclusive iPhone network carrier through 2011. Which would get them to their projected 4G network availability date.
4G will change the game
Apple recently had a couple leaks of their new iPhone 4G (once on accident, once on purpose, I think). There are two 4G networks in the US right now… and AT&T is not one of them… yet. Sprint has already launched it's 4G network and word on the street is that it is screaming fast. HTC (maker of the Hero for Sprint, an Android phone) has the first actual 4G phone on a 4G network available now – the HTC Evo. Verizon has plans to have a 4G network up in the next 2 years.
I expect that when AT&T exclusive contract extension is up in 2011, iPhone's will go multi-carrier and release their iPhone 4G on Sprint and Verizon stay exclusive except move to Verizon as their carrier. Just a hunch. If you trust me, sell AT&T stock late this year and buy Verizon.
What do you think?
Are you an iPhone user? What has your experience been with AT&T?
Any HTC Evo users out there? How's that working out for you?
Posted in Phone, Technology | Tagged 4g, apple, at&t, bad coverage, contract, evo, hero, htc, iphone, sprint, verizon | 2 Responses
By Thomas Rye on February 18, 2010
I wanted to do did a blog post and show some of the screens of my new Sprint HTC Hero phone. After a few failed attempts to get a good picture of it using my camera, I decided to look for a way to get a screen capture. I found out that you have to "root" your phone to be able to capture screen shots from it. So I went through that process.
This is the short list, "for advanced users," you might say. This is simply for "rooting" only, not flashing ROMs.
Detailed How-To
Rooting my Sprint HTC Hero
Get Android SDK
- [FILE] http://developer.android.com/sdk/download.html?v=android-sdk_r04-windows.zip
- [LINK] http://developer.android.com/sdk/1.6_r1/index.html
Get proper ADB drivers
- [FILE] http://www.anddev.org/download.php?id=449
- [LINK] http://www.anddev.org/debugging-installing_apps_on_the_g1_windows_driver-t3236.html
Setup ADB
- [PROCESS] http://theunlockr.com/2009/10/06/how-to-set-up-adb-usb-drivers-for-android-devices/
- [ADVANCED]
- Start > Run > cmd
- cd\
- cd AndroidSDK\tools\ (or where ever your AndroidSDK directory is)
- adb devices
- if a serial number shows – you're good
Got PicMe App for Screen Capture
- Takes it via PC (USB hookup)
- Creates an IP address to view live or static feed of your screen
Posted in Gadgets, How To, Technology | Tagged android, hero, How To, htc, root, screen capture, screenshot, sdk, sprint | Leave a response